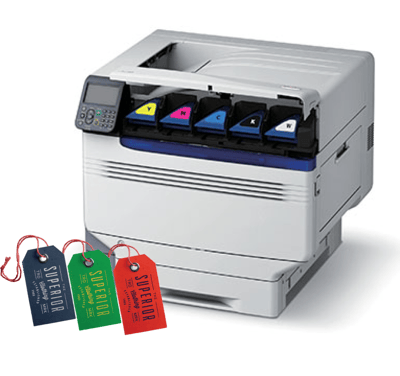 The OKI Pro9542 - Unlock your creative freedom
CMYK + WHITE
Lay white toner on its own onto coloured or transparent media or to really pack a punch, lay down white first below CMYK colours, to create impactful 'colour on colour' designs.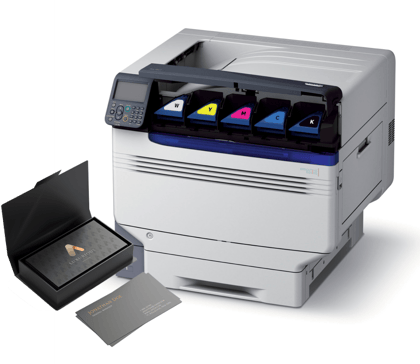 The OKI Pro9541 - Make your designs "pop"
CMYK + WHITE OR CLEAR
Like the OKI Pro9542, you can lay down white toner on its own or to really make it shine, lay down white or clear toner as the last colour, allowing for creative spot effects with a high end glossy finish.
SAY YES TO MORE PRINT JOBS WITH THE MOST VERSATILE PRODUCTION PRINTER ON THE MARKET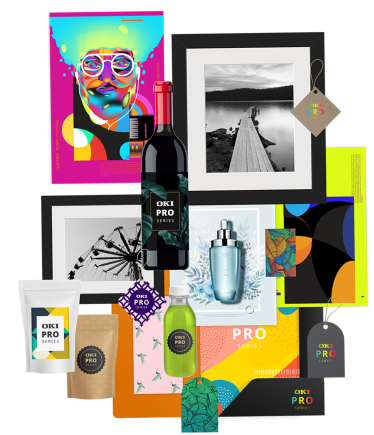 Packaging
Small-volume packaging such as pouches, paper bags, seed packets and boxes.
Envelopes
Envelope sizes supported through feeder:
Standard sizes: DL, C4, C5, C6, C7
Custom sizes:
Widths from 2.5" – 13"(64mm – 330mm)
Lengths from 3.5" – 15" (89mm –381mm)
Labels
Plants, clothing, drinks, pharmaceuticals and food to name but a few.
Commercial print applications
Traditional applications are also covered, such
as the production of business cards, banners, brochures, leaflets, menus, stickers and window signage.
Greeting Cards & Wedding Stationery
Design and print unique greeting cards for all occasions as well as invitations, place cards and table plans.
Tags
Price tags, clothing swing tags, horticultural plant tags or other product information tags.
Universities/education
Use the Pro9500 Series as an artist's aid to teach design elements. Students can produce coursework and final portfolios to showcase their talent, using the unique media handling and white toner capabilities the Pro9500 Series offers.
Proofing & Concept development
Pre-production mock-ups, new product launches, proofs and prototyping.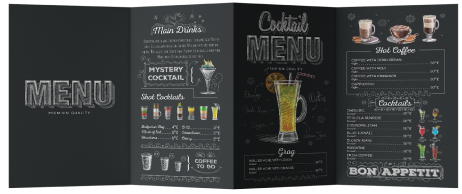 Personalisation -
Unlock 20% year-on-year growth
Short-run-high-margin print jobs
Add value and significantly increase retail margins by offering personalisation print services. The OKI Pro9500 series is the most versatile production printer on the market and at a price point that actually makes the personalisation business highly profitable. You can easily take on small print runs no matter the size of your business and print onto a wide range of media and packaging substrates meaning customers come back time and time again.
Smithers Pira "Future of Global Print 2018"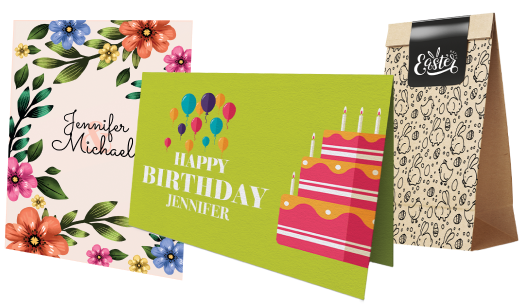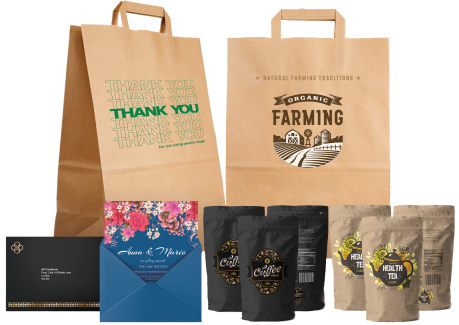 No need to disrupt volume print jobs
We understand how frustrating it can be if you have to stop or delay big jobs to squeeze the little ones in for your customers. By adding OKI to your arsenal you can have the best of both worlds. Keep your full production printers running without disruption and use the OKI Pro9500 series to handle the smaller, personalised jobs.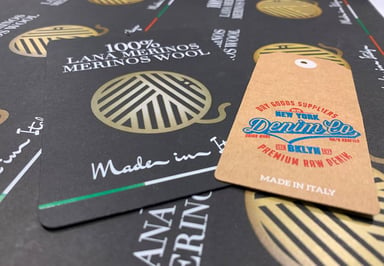 "We are highly specialised in creating materials for retail use, particularly clothing tags … but for white printing too, which is in increasing demand"
"We were immediately impressed by the OKI printer's superior colour quality, not to mention that its white coverage is comparable to that of screen printing"
Roberto Tozzi, Managing Director, Tipografia Tozzi
Please note, for information on specific media that should be used with OKI printers for the applications specified on this page, please contact your local certified dealer or contact us.
*Simply register your product within 30 days of purchase to be eligible for our unique all inclusive offer. For further information please visit: www.okieurope.com/warranty
Without registration, the standard pan-European 1 year warranty applies.