Choosing the right printer for your business is an important investment, particularly in the current economic climate. But the purchase price shouldn't be the only deciding factor!
The OKI C650 is a smart, powerful, business A4 colour printer that can help you save money by bringing more of your out-sourced printing in-house, thanks to it's impressive print media flexibility. And when you look at the total cost of ownership (TCO) over five years, you could save up to 35%* vs comparable printer models!
For organisations where space is at a premium, buying a compact printer traditionally meant compromising on quality, productivity or running costs. Not anymore. The C650 delivers the performance, media handling and cost-efficiency of a professional device, in the format of an A4 colour desktop printer.
Plus a Free 3 Year On-Site Warranty** for complete peace of mind!
THE OKI C650 KEY BENEFITS
Save up to 35%* over 5 years vs comparable printer models.
The C650 is a pro-grade printer capable of repeatedly producing top quality prints day in day out, and will keep delivering with OKI's LED technology and 1200 x 1200 dpi print resolution.
First page is printed in 6.5 secs, and then keeps on printing in colour at 35ppm.
Print with ease on media as light as 60gsm and up to 256gsm, as small as B8 or up to 1.32m long. Plus double-sided with up to 5 media trays, it's possible to hold 1,940 sheets of up to 5 different types at one time.
Small footprint, can fit in the tightest of spaces, and all consumables can be replaced from the front.


More metal, less plastic for a longer working life, and kinder to the planet, helping you achieve your sustainability targets.


EASY ACCESS FOR HASSLE-FREE DAILY USE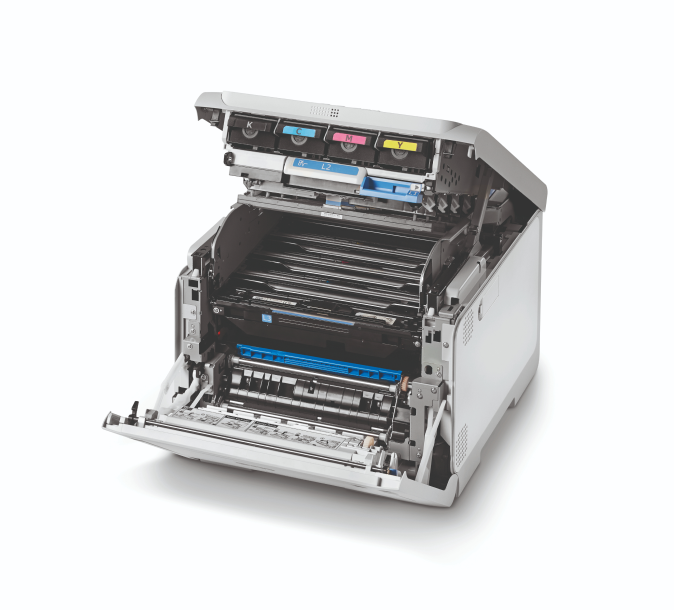 The compact C650 only needs a tiny 2cm space on the sides and 20cm above for complete user access, so you can forget about needing access to the sides or back, it's not needed when everything happens at the front meaning all consumables can be replaced with ease!

PERFECT FOR A RANGE OF APPLICATIONS
*Total cost of ownership over 5 years vs comparable printer models. Based on average monthly print volumes of 500 mono & 1,000 colour pages. **Free 3 Year Warranty upon product registration within 30 days of purchase.
Please note, for information on specific media that should be used with OKI printers for the applications specified on this page, please contact your OKI Dealer.